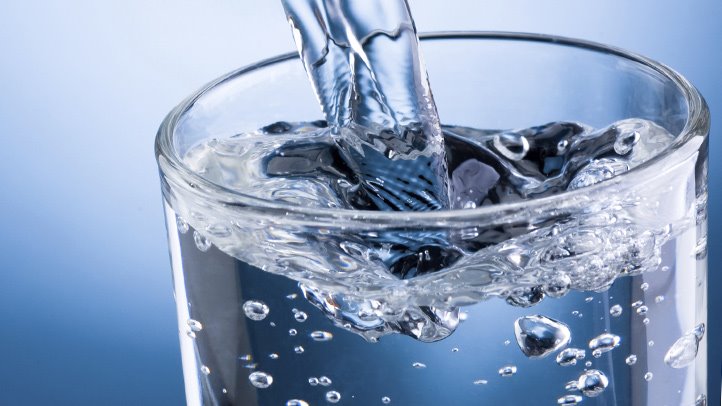 On November 12, 2018 at the work session, the City Council upheld a decision regarding water rates that was made during this year's September budget.
http://garlandtx.swagit.com/play/11132018-557, Item 3C
Background:
The Texas Commission on Environmental Quality (TCEQ) changed their rules awhile back on how they bill for water. They moved from charging a single connection fee for an entire apartment complex to billing per unit. Because the City of Garland provides water to its residents, our costs went up.
The city has not passed on the new cost yet. This means that single family residences, agriculture, retail, and commercial properties have been indirectly subsidizing multifamily units. During this budget cycle, the council approved passing through the meter fees to multifamily units so that each residence was paying for its own meter. That measure was passed as a part of the budget without dispute. The rates were scheduled to take effect on Jan 1, 2019. Frisco, Mesquite, Plano, Rowlett, and Murphy have adopted this change for the same reasons.
The rate change would increase water costs by $23.05 and sewer costs by $8.55, per unit, per month.
Our staff notified all apartment managers within the city of the pending change on October 17th of this year. Since then, several property managers reached out to the office of the Mayor about the rate increase. The mayor brought the issue back to council for discussion and consideration of alternatives.
Costs:
The city has a purchase agreement with the North Texas Municipal Water District (NTMWD) which requires us to pay for the maximum amount historically used by the city. This 'take or pay' contract is the subject of ongoing litigation between several cities and the NTMWD. With that said, the NTMWD sets the purchase price of water and bills us according to max usage. Their rates went up 5% this year as well. So not only would apartment residents see the 5% cost increase per gallon, but they would be hit with another $31.60 in fees per month.
The cost to the city / other rate payers to continue this subsidy is $3-4M/year.
Discussion:
Most of the council agreed that we didn't want one portion of the community subsidizing the other just because their dwelling looked a little different. I would find it difficult to explain to a single parent with kids living in a $60k home that they need to pay extra so a family of two-income-no-kid adults living in a loft could pay less on their water bill.
There were three main themes of discussion that I heard during the meeting:
1) This was already previously approved as our policy: While it may seem silly on the surface, once a decision is made and approved by the majority it sets the bar much higher to overturn that decision. Otherwise the city would change directions on a whim, which we want to avoid doing if possible. Reversing a policy decision has to be extremely carefully considered, especially on large budgetary items like this one. Halting the policy at this point would require us to figure out how to fund operations in the department and issue debt (our Water/Wastewater bond rating might be affected) several months after the budget year had already begun.
2) De-subsidizing would provide equity for residents: People should not be subsidizing each other simply because they live in different styles of housing.
3) Apartment complexes had already entered into lease agreements that might or might not account for drastic changes in the water rate.
My Position:
It is my belief that government needs to be fair, predictable, and slow-moving when it comes to new financial burdens placed on the public. Those that have followed my work in office know that I usually push for a phased approach when it comes to new spending, refunds, fees, and taxes. I think that businesses and people work best when they can predict and plan for what is coming. In this case, I felt that we did not provide enough advance warning of the upcoming change, giving everyone only ten weeks' notice that the change was coming. My personal failing in this was that I didn't ask questions during the budget cycle regarding length of time for advance notification or request that we consider a more gradual approach. It took the apartment complexes coming back to us after the notification to reconsider my position on the issue. My focus during the budget was analyzing the overall health of the water/sewer funds and pursuing a rate reduction from the NTMWD. I failed to consider contractual obligations between landlords and tenants. For that oversight, you have my sincerest apologies. I used this opportunity to vote to correct the mistake I feel we made two months ago.
I voted to delay implementation of the new rates until our city's finance team could give us a model and projection of what would happen if we phased in the new fees in two installments. My thought was that we could go ahead with the wastewater billing on 1/1/19, which is roughly 20% of the new fee amount. That would give apartment managers time to work the expected new fees into their leases over the next 15 months, and give the general public- especially those on fixed incomes- a heads up so that they could plan for the future. The risk to the city would be a possible downgrade in our bond rating for water/wastewater projects, although our rating agencies were aware of the current situation and had not expressed concern. My hope was that we would not issue bonds in 2019, giving us time to get the new fees fully in place in 2020 and firm up our agency rating.
I do continue to support our efforts to restructure or renegotiate our contract with the NTMWD. I believe that we can achieve significant savings on the overall cost of water, even as we are hit with unfunded mandates and billing changes from state and federal agencies. I look forward to working to bring down utility costs for all of Garland's residents.
Vote:
The question that we voted on was whether to proceed with the new fees on Jan 1, or wait and let staff come back to council with a financial model so that we could consider other alternatives. The council was split 5-4, with the majority opting to implement the new fees in full on Jan 1, 2019.
Update 12/20/18:
Council member Nickerson in District 3 brought the motion up for reconsideration during the 12/17/18 work session, and a public hearing was scheduled for 12/18/18. We heard from residents and staff on the issue during both meetings. I continue to pursue a phased implementation of the new rate.
Work Session: http://garlandtx.swagit.com/play/12172018-1186 Item 3D
Council Meeting: http://garlandtx.swagit.com/play/12182018-2092 Items 8 and 9