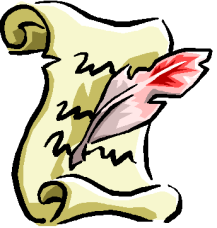 Earlier this year, the City Council requested that the city staff begin to make preparations for a charter review committee. The City Charter is our 'constitution' for how the city operates at its most fundamental level. This review gives the citizens and council the opportunity to review our high-level rules, and gives us a chance to bring the charter into compliance with new state laws.
The full text of the City Charter:
https://www.garlandtx.gov/gov/cd/council/charter.asp
Process
Here is the charter review process as I understand it today:
– Establish a consensus to start the process (March 2017)
– Accept applications for the charter committee (June/July 2017)
– Vote to accept the appointees and begin the process (August 1, 2017)
– Without further council interference, let the committee convene and establish its own timeline (September 28, 2017)
– Let the committee return its findings and recommendations
– Have the council formally vote on each proposed amendment
– Have the council establish a date for the vote
– Let the citizens vote
– Have the council accept the results of the vote
– Commit it to law
Opposition
On July 30th, the Mayor published the following statement in the Facebook forum "Garland Votes":
Attention: Charter review hearing set for Tuesday council meeting. Do we really need a City Charter review? While there is room for some tweaks, none of those are time sensitive. On the other hand, opening the Charter offers endless opportunities for mischief, such as changing or removing term limits, a "living wage" for council members, slush funds for council members. No one has named a valid or pressing reason for a Charter review. To compound the concern, the current expectation is that changes would go to voters next May. Yet we are not scheduled to have a citywide election in May so the taxpayers would have to bear significant costs for all the extra voting locations, plus the extensive costs for staff time. Without any other reason for an election, voter turnout would be very low. If there were a Charter election, it should wait to the following year when we know there will be a citywide election for a new mayor (I am term limited). In fact, with candidates discussing the changes, the voters will have a better idea of which represents their values, more power and money to council members or more reserved for the citizens.
The Mayor brings up a few valid concerns.
Q: Do we need a charter review?
A: It depends. As new state laws are passed, our charter can fall behind. In this case, state law trumps the charter and we follow state law. So while a change is not absolutely necessary from the legal sense, it also makes sense to amend our charter to where there is no question what the rules are.
Q: Mischief.
A: This definitely opens up pandora's box when it comes to council member compensation, term limits, slush funds, etc.
While I have heard discussions of possibly making council positions full time and paid, there are a number of us on council that work today and would not be willing to leave our day jobs to become full-time politicians. The majority of political positions in Texas are volunteer, and that is the spirit that I want to continue to promote.
Term limits were revamped within the last decade. I believe that two year election cycles are the right balance of time to learn your job and become proficient at it, while keeping you connected with your constituency.
I have heard nothing to indicate that council desires funding that exists outside of our current framework. Should such a request arise, I would be strongly inclined to oppose it. Council should be in the business of setting strategic goals through information gathered by staff and others. We do not need excessive travel budgets, expense accounts or reimbursement for being inconvenienced. Legitimate expenses today are appropriately subject to council oversight and review. There should be no change in this setup.
As far as compensation goes, so far the ~$90 check that I get every two weeks after taxes is covering my gas and dry cleaning bills that I incur as a member of the council. While we could tie the compensation amount to inflation to make sure that gas and incidentals continue to be reimbursed, I have no pressing desire to see our compensation increased. The inconveniences of being in public office are something that I was aware of before I put my name on the ballot, and they are the price of serving. I would likely vote against each of the items listed here, as they are not in the best interests of Garland's citizens.
Q: Election timing.
A: There is a definite cost to holding elections, especially if the timing is not critical. We have an opportunity to add charter amendments to the ballot in November of 2018 or even May of 2019 at little to no additional cost. If there is no critical reason to hold an election in May of 2018 for the charter, I will push to move the ballot item to an election where we do not cost the citizens of Garland any more money than we have to.
Changes
To be fully transparent, here are the issues that I would address in the city charter:
Article 1, Section 4 – Update to follow state laws
Article 3, Section 1C – This is overly strict- add a provision for temporary moves due to natural disaster or other act of God / terrorism that causes destruction of the residence. The intent is to have a council member live in district, which is good. This provision as written gives us no flexibility to deal with the unforeseen.
Article 3, Section 1E – We're pretty built out now, so our population density is pretty stable. Let's look at lengthening the 'every 5 years' requirement to reflect that. Every study costs the citizens money, so as our population becomes more stable the time between studies should appropriately increase.
Article 10, Section 3 – Bond money should not be used for physical equipment that has a projected usable life of less than 10 years, unless that equipment is a component of a greater project that is projected to have a 10+ year lifespan. For instance, a few area school districts have used 30 year bond money to pay for band uniforms and personal computers, both of which have short lifespans. This is an irresponsible use of taxpayer dollars.
Article 10, Section 7 – "then the Council shall, for the next succeeding year, levy an additional tax sufficient to discharge such deficiency." We should also be allowed to pay cash for this, instead of raising taxes.
Article 12, Section 2A – Update to follow state laws
Timing, revisited
None of the issues that I raise require an immediate election, and all could wait until May of 2019. Should the council confirm the appointments and continue down this path, I look forward to hearing the deliberations of the city charter committee. And should other members of the council or the review committee bring forward compelling reasons to have an election sooner, I will adjust my vote accordingly.